Have you ever wanted to make one of those beautiful maps that you see in The Washington Post and The New York Times, but you're not sure where to start?
I've created a quick tutorial that will bring you from no experience to having your own custom map in under 30 minutes. In this tutorial, I'll show you:
1. How to navigate around Mapbox Studio.
2. What information you need in your dataset.
3. How to quickly style a custom basemap.
4. How to style your data layer on your map.
5. How to share your cool new map!
We'll use the NYC Open Data on the health of Manhattan trees to create a map similar to this (yours will look slightly different based on your design decisions!). It shows every tree in Manhattan and is colored based on the health of the tree (dead/stump, poor, fair, or good).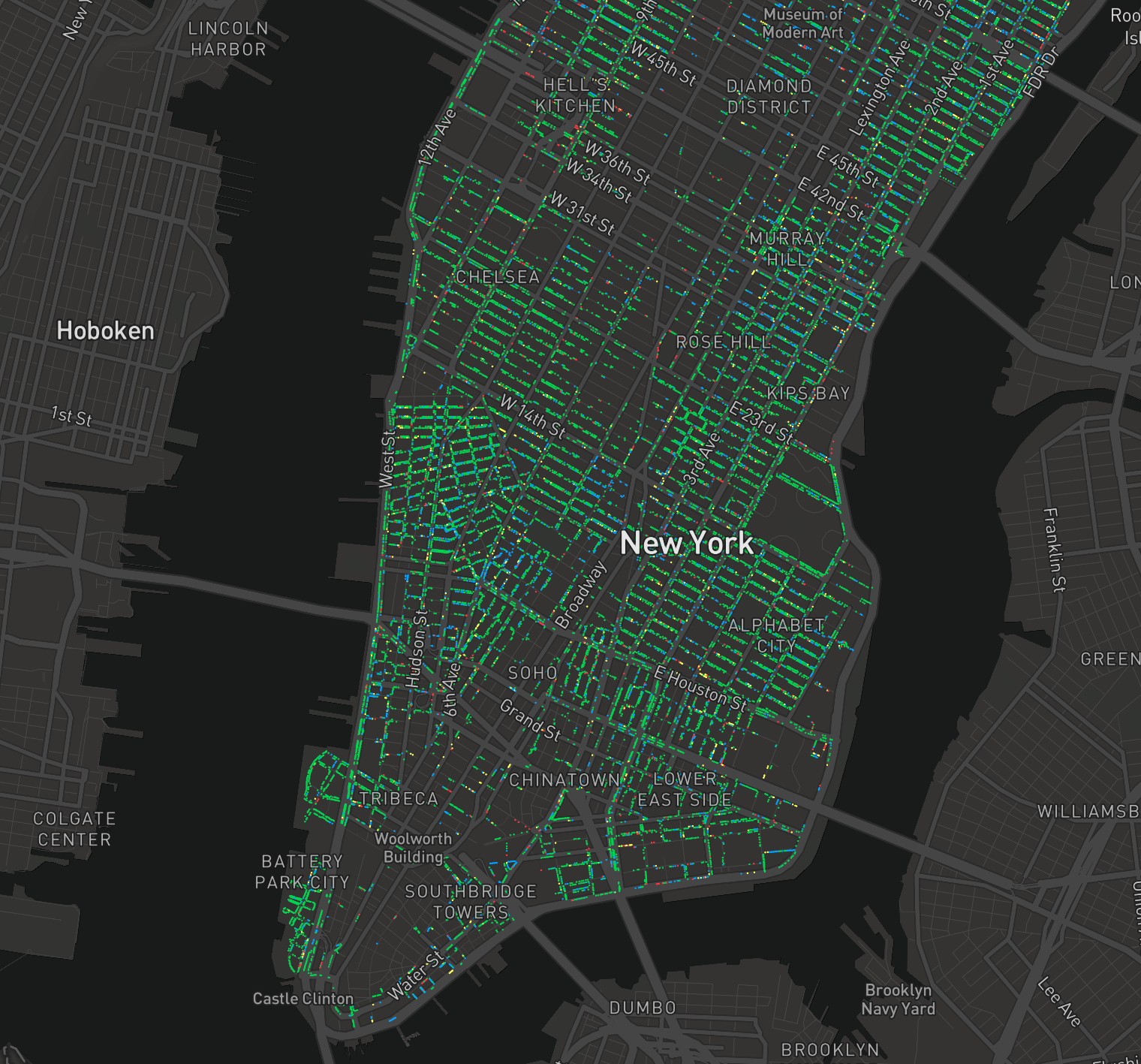 Zoomed in: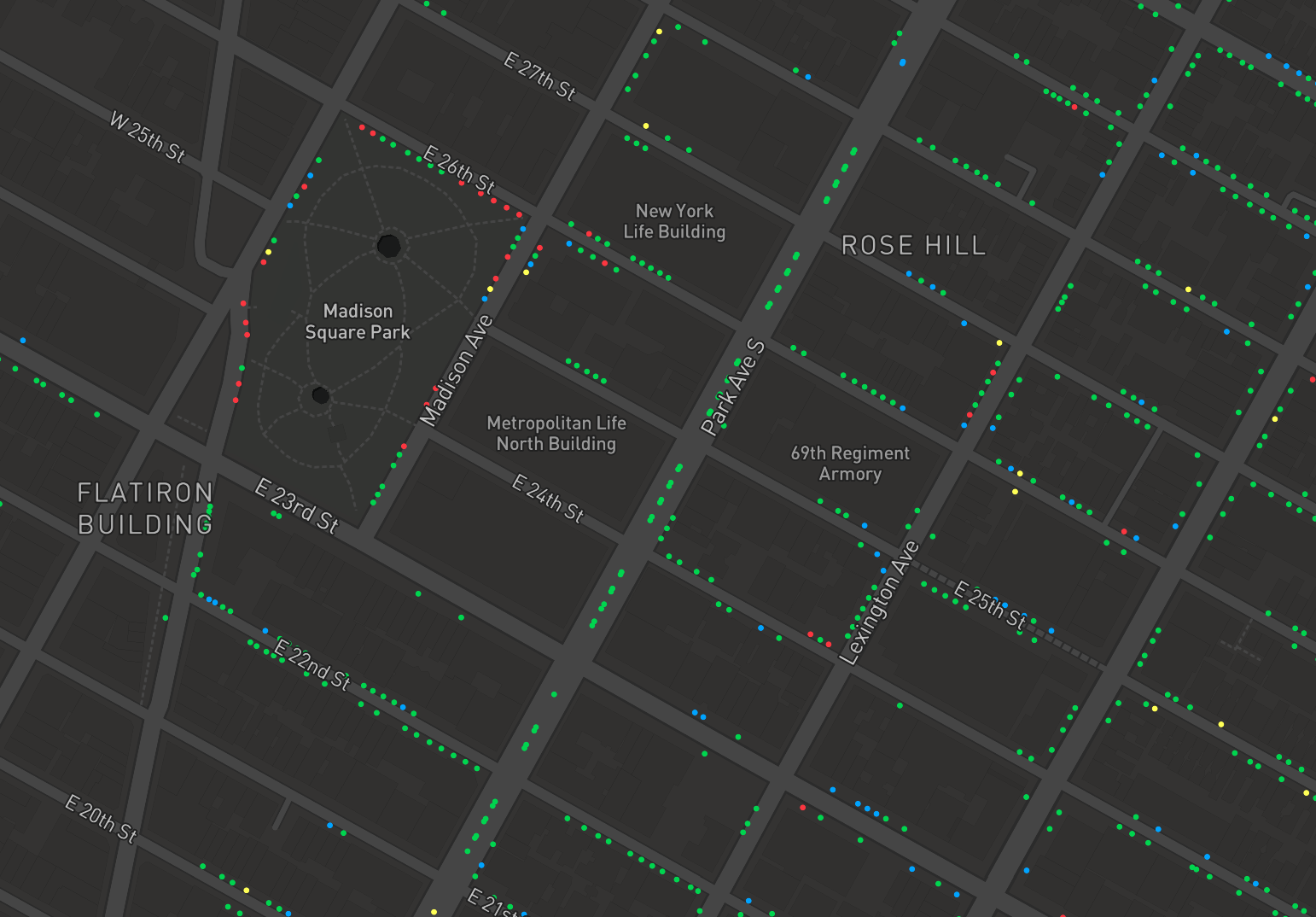 Each of the seven lessons have a ~2 minute video tutorial along with step-by-step instructions. You'll be up and running in no time. Sample of what each lesson looks like: