It seems like some data visualization designers can communicate more easily and freely than others. How are they doing this?
One thing that really surprised me about interviewing data visualization professionals on my podcast was how many of them use Adobe Illustrator. I thought it was only used by graphic designers and illustrators...
But I kept hearing from award-winning freelancers and top media data teams that they used Adobe Illustrator in their data viz workflow. It allowed them to tweak charts from other applications, and add elements like annotations to get the visualization ready for prime-time!
So, naturally I didn't want to be left out, so I downloaded it so I could fully customize by data viz too!
And, wow, it's really powerful...So powerful that I couldn't figure out how to use it.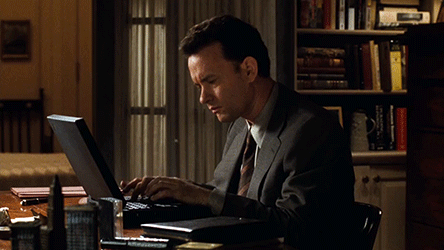 I resigned myself to using other tool's mediocre annotations and inflexible design.
But every now and then I'd watch an Illustrator tutorial on YouTube. And slowly, over the course of a year, my knowledge increased, and I found myself able to navigate a little easier...
I began creating custom visualizations like this Kantar Information Is Beautiful Awards Longlist visualization in Illustrator: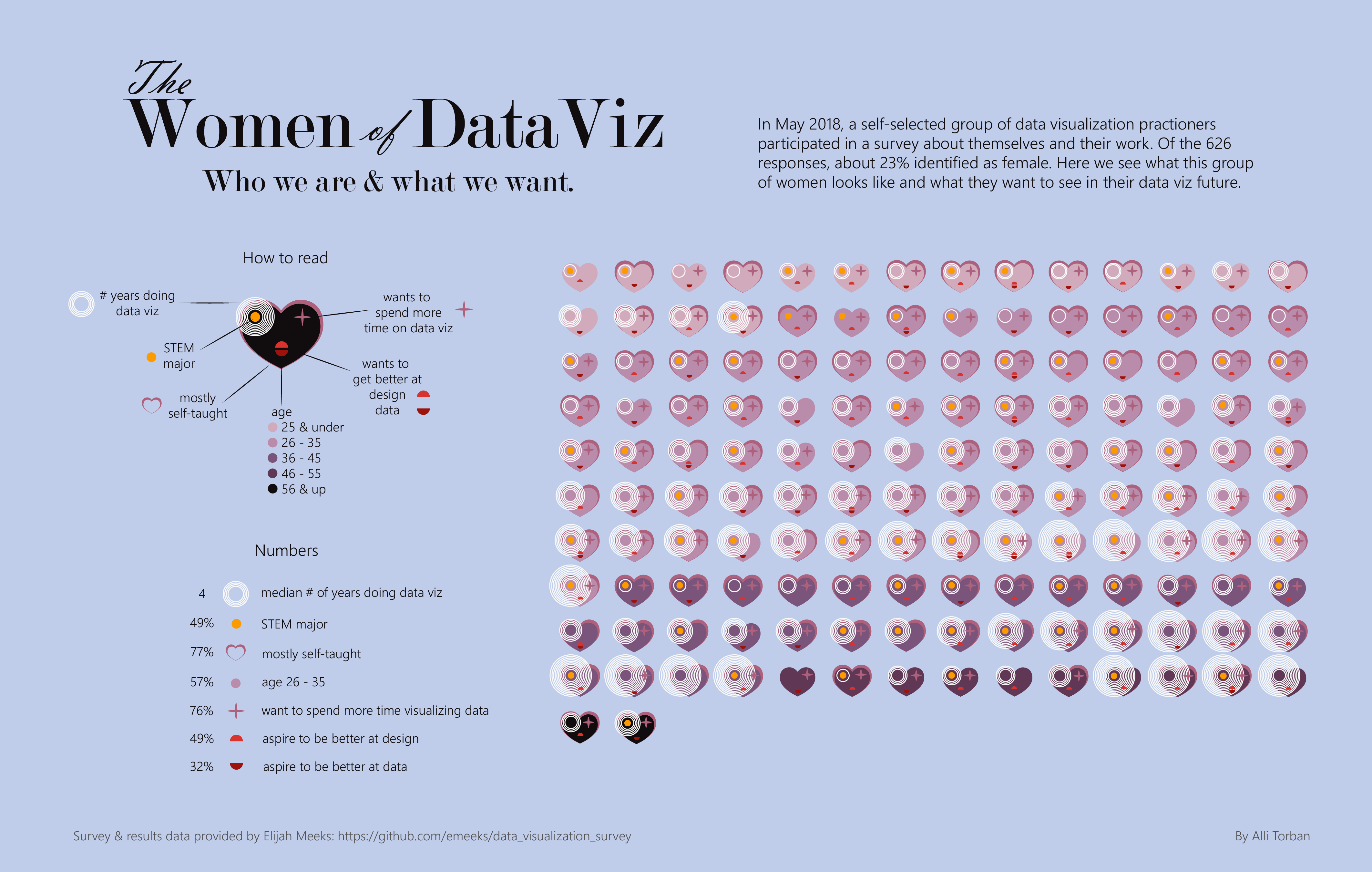 And improving my Tableau charts into beautiful visualizations like this: I want to help you get oriented in Illustrator so you can create visualizations exactly how you want. You're going to want to add Adobe Illustrator to your tool box because you're going to love the impactful visualizations you'll be able to create with it.

This course is your shortcut from frustrated to productive.
In this course, I'll show you how to

Navigate around Adobe Illustrator from a data viz perspective
Add and align text/images
Create and style shapes/lines
Design a chart directly in Adobe Illustrator
Import and edit a PDF or SVG graph
Export your work!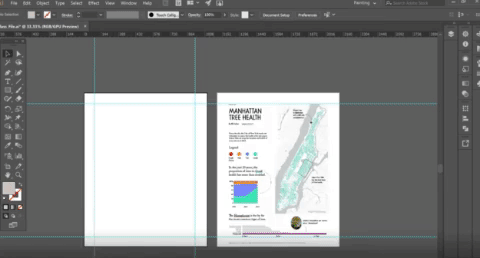 We'll use the NYC Open Data on the health of Manhattan trees to design a page that looks like it's straight out of a magazine - text, images, and custom charts with annotations!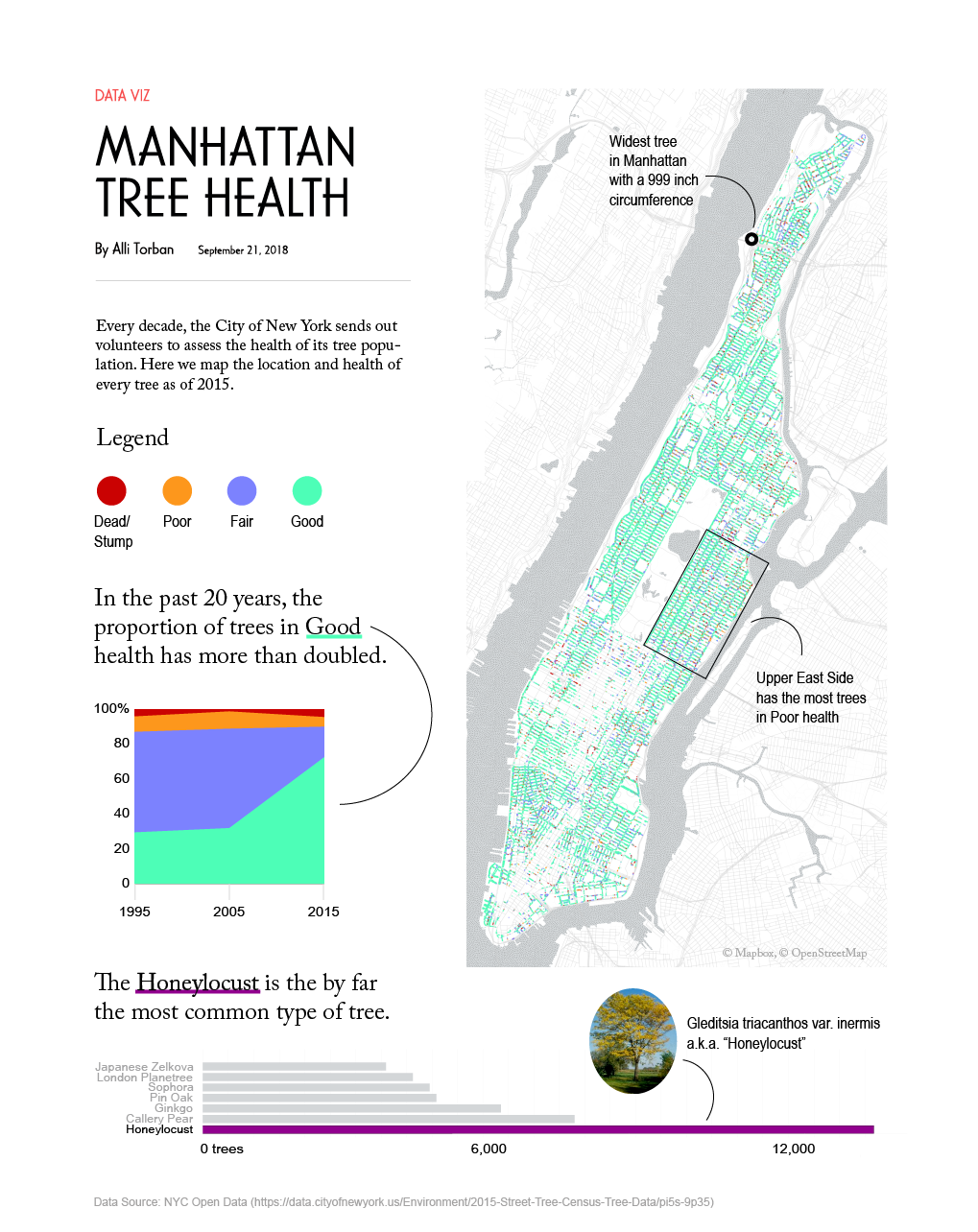 Each of the six lessons have a ~5 minute video tutorial. You'll be up and running in under 30 minutes. You can follow this link to download Adobe Illustrator and start a free 7-day trial (no credit card required). Sample of what each lesson looks like: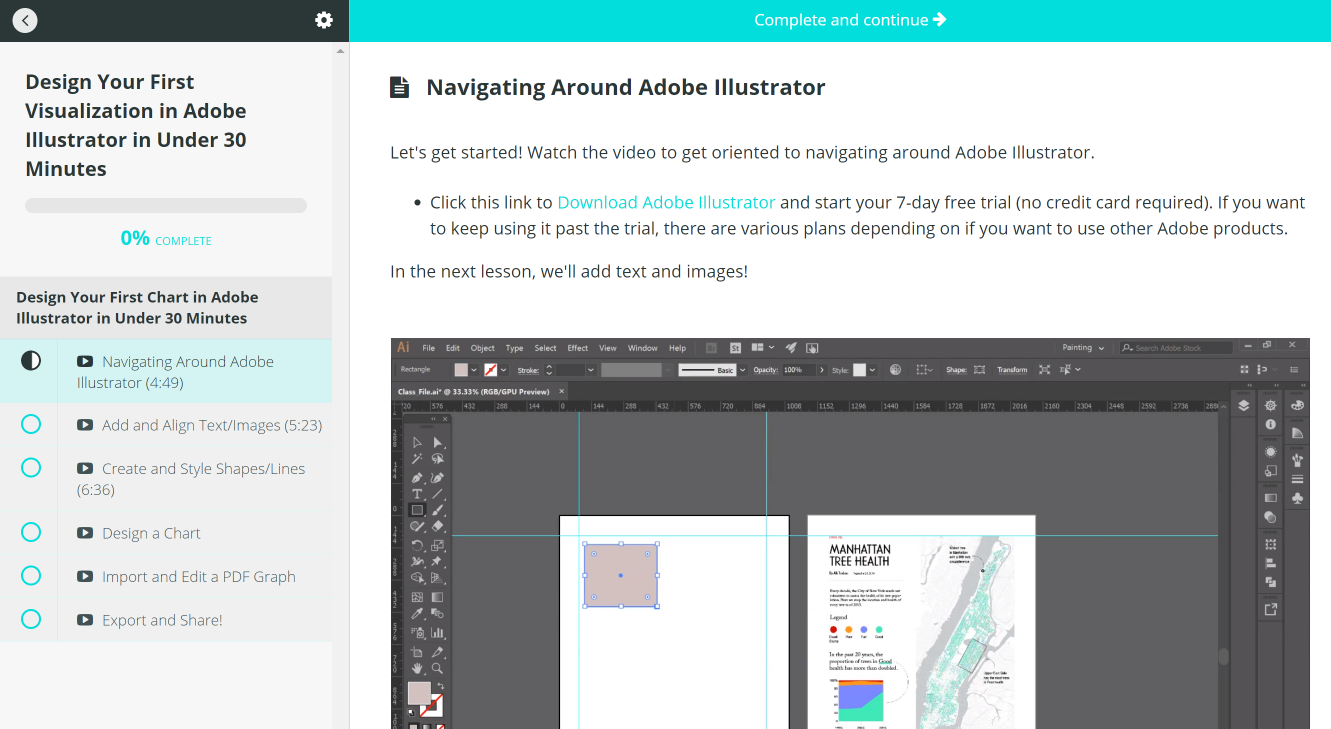 Join me in this course! You can watch the videos at your own pace and leave me questions and comments any time!
"This course is a terrific resource for someone just starting out like me. You packed a lot into each video segment, giving students an amazing amount of content with each new section." - Lisa C.